Tue, 21 March 2017
Julie Herrada - Marius Mason Support
Episode 222: We talk with Julie Herrada from Marius Mason's support crew.
Marius Mason is an anarchist, environmental and animal rights activist currently serving nearly 22 years in federal prison for acts of property damage carried out in defense of the planet. After being threatened with a life sentence in 2009 for these acts of sabotage, he pled guilty to arson charges at a Michigan State University lab researching genetically modified organisms for Monsanto, and admitted to 12 other acts of property damage. No one was physically harmed in these actions. At sentencing the judge applied a so-called "terrorism enhancement," adding almost two years to an already extreme sentence requested by the prosecution. This is the harshest punishment of anyone convicted of environmental sabotage to date.
Guest Links:
Our Side:
In this week's segment we hear a talk from Jordan at the Utah Prisoner Advocate Network, League of Allies & #cut50 Day of Empathy event.
#fsd
---
Episode Sponsor: This weeks episode is sponsored by past guest and friend of the program Tiffany Young; of Ducks and Clucks a rescue sanctuary in SLC who wanted to shout out:
That pet ducks cannot be dumped in local parks. Please don't dump pet ducks. They aren't wild, can't fly or migrate and suffer when dumped. Thank you.
Did you know you can shout out anything you desire and help support the show in the process? By donating at least $10 individuals can tell us what to say & be a featured listener shout out during an episode. We will mention your kindness towards the beginning of our episode and shout out whatever you desire. Not only that… but, we will also send you a free which side bandana or patch... just as our way of saying thanks for supporting the show.
---
More at: http://whichsidepodcast.com/listener-shout-outs/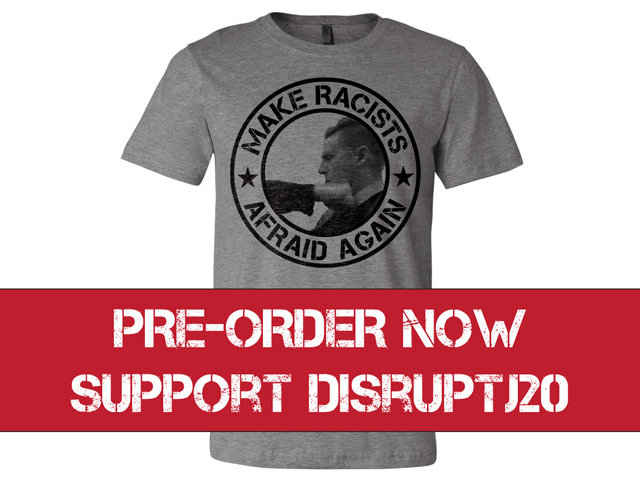 Get them here: http://www.whichsidecollective.org/product/make-racists-afraid-again-shirt/
---
Episode Music:
Which Side Media Collective Store!
Want some awesome which side swag, shirts, patches, bandanas and more?
Check out: http://whichsidecollective.org
Become a member!
Become a member of Which Side Podcast. We just revamped our membership program & it offers so much more. From free shirts, patches, bandanas to listener shoutouts as well as all the bonus, members only content old & new. Memberships start for as low as $10. Check out all the benefits at whichsidepodcast.com/members/
Join our Street Team!
Be a part of the Which Side Street Team by downloading and printing these flyers & distributing them around your community by tabling at shows/events or even dropping them off at your favorite vegan restaurant or anarchist book fair.
http://whichsidepodcast.com/streetteam/
Buying something on Amazon?
If you plan on buying anything online using Amazon. Be sure to use our link before checking out. We will get a small kickback for every item purchased through amazon (at no additional cost to you) using our affiliates link located on our website or here: http://www.amazon.com/?&tag=whisidpod-20&linkCode=wsw&
Have you checked out our Wish List?
Want to get us something from our wishlist? All items purchased will guarantee you a membership of at least a month to a lifetime membership. All items are needed for the podcast & the collective and will be used as such. Find out more http://whichsidepodcast.com/wish-list
Rate and Review us on iTunes!

If you haven't yet please rate & review us on iTunes as it helps us get more listeners to the podcast. Help us out!
https://itunes.apple.com/us/podcast/which-side/id578833282

(Don't forget to rate us on your friends account if they leave their computer open. Because who wouldn't want that. That's what friends are for!)
Want a free sticker? You can get a free sticker by sending a self-addressed stamped envelope to: Which Side Podcast PO Box 1291 West Jordan, Utah 84084 If you throw in a buck we will give you an additional 2 stickers and whatever else we might be able to fit in the envelope. More details here:
http://whichsidepodcast.com/sticker/

Don't be shy!

You can still be anti-government without being anti-social!
Stay in touch by liking & following us on any of our social media
accounts.
http://whichsidepodcast.com/social/

(You can also force your friends into being social!)
Write a Prisoner!
Prisoners need love. So we are asking everyone who listens to write a prison. For every prisoner you write we will give you a free listener shoutout on the podcast. You can find prisoners to write here: http://whichsidepodcast.com/prisoners/
Which Side Podcast is a proud member of the Which Side Media Collective
---